Why Accord Inducto Cast?
Accord Inducto Cast is leading foundry unit & supplier of best quality of Cast Iron Casting (CI Casting), Grey Iron Casting, sg iron casting, ductile iron casting, MS Steel Casting…
About
Us
Accord Inductocast is engaged in the production & supply of Graded Cast Iron Casting since 1983. We produce and supply high quality Grey Cast Iron, SG Iron Casting, Alloy Cast Iron castings as per Indian & International standards or customers requirements. We have a pool of talented and experienced work force including engineers and designers. We are willing to take any responsibility to the quality of our products. We also make sure the quality and timely delivery for each of order.

We have been manufacturing and supplying quality Grade Cast Iron Casting for all Engineering Components, Valve Industry, Pump Industry, Railways, Defense, Sugar Mill & Paper Mill Industries, Electric Motor-Body Parts Casting, Machine Tool Industries, Automotive Segments Casting, SG Casting, Alloy Cast Iron, etc to India's leading Industries. Customised products as per clients specifications are also offered by us.
Why Accord Inducto Cast?
A globally competitive and environmentally responsible industry
Fully equipped with modern machineries and well organized casting industry
All kind of casting solutions right from simple to complex job
Our
Facilities
Casting Supplier
Certificate
Group of Companies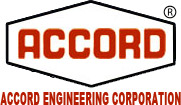 Address: "ACCORD" Plot No.5, Survey No.45, Nr.Bharat Nagar, Vavdi, Rajkot-360 004, | T:+91-281-2365233, 2365244 M:+91-9998844445